20 Dec 2019, Delhi: A bunch of experienced and skilled neurosurgeons hosted a seminar to highlight the recent breakthrough in Neurosciences including high-end development of the instrument and surgical procedures.  Spine and Neurosurgery Institute of Neurosciences organized Scientific Interactive Program under their Continuous Medical Education Program to make people aware of the latest development.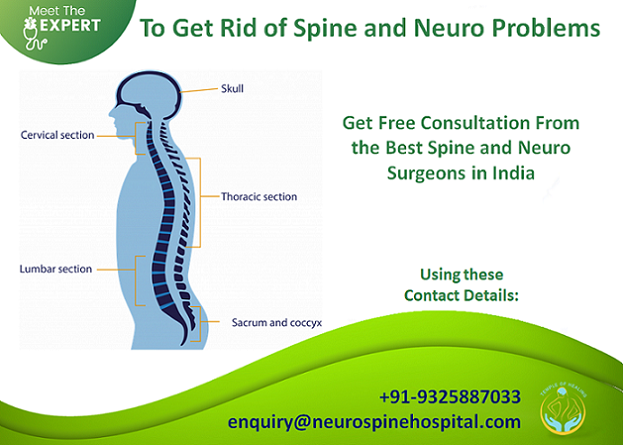 Neurosurgeon, Dr. Bipin S Walia with more than 22 years of rich experience in the field of Neurosurgery, shared his view about the advancement of brain tumor surgery and minimally invasive surgery for spinal tumors.
Dr. Paresh K Doshi, subspecialised in the field of Functional Neurosurgery, chaired over the seminar as chief guest whereas Dr. Sandeep Vaishya, Best Deep Brain Stimulation Neurosurgeon of India, graced the function as a special invitee. The technical session was chaired by  Dr. Sandeep Vaishya, Best Gamma Knife Neurosurgeon and top Minimal Invasive neurologist, Fortis Hospital, Delhi. Dr. Deepu Banerji, the top neurosurgeon Fortis, Mulund all there to share his vast experience of microscopic and minimally invasive neurosurgery and add new advancement in neurosurgery.
One of the keynote speakers from host Spine and Neuro Surgery – Dr. Arun Saroha, Top Craniotomy Aneurysms Neuro Surgeon Max Hospital, Delhi, discussed various available treatments of complicated brain tumor surgery, spine fixation and fusion surgery and brain aneurysm surgery. Dr. Paresh K Doshi shared his experience on many major advancements in brain surgery since 2000. He also added that improvements in Brain Tumor therapies offer faster recoveries and cutting-edge Technologies help in advance Brain Surgery to benefit patients.
Dr. Sandeep Vaishya provided his presentation on the subject "Neuro Intervention in Stroke/Aneurysm". He also covered various common epilepsy disorders found in young patients, especially children. His speech covered the latest treatment of epilepsy, new drugs, and the effect of the ketogenic diet in refractory epilepsy. All of the speakers also encouraged the audience queries and discussed various queries regarding the best available treatments and answered the queries evidently.
About Spine and Neuro Surgery Hospital India: This is a pioneer name in the field of any kind of advanced neurological surgery treatment in India. They have a network of experienced and skilled surgeons which can be considered as the Best Spine and Neuro Surgeons in India and excellent hospital facilities to offer top-notch treatment facilities to patients around the globe. They are specialized in surgical care for ailments of the central and peripheral nervous systems of the highest quality. They always keep their instruments and infrastructure up-to-date with the latest developments in the spine and neurological surgeries to offer to their patients an affordable Neurosurgery in India.
Spine and Neuro Surgery Hospital India
72, 19th D Cross Rd,
Stage 2, BTM Layout,
Bengaluru, Karnataka 560076,
India.
International Helpline Number : +91-9325887033
Email: [email protected]